Prevent Principal Burnout — Even During the Pandemic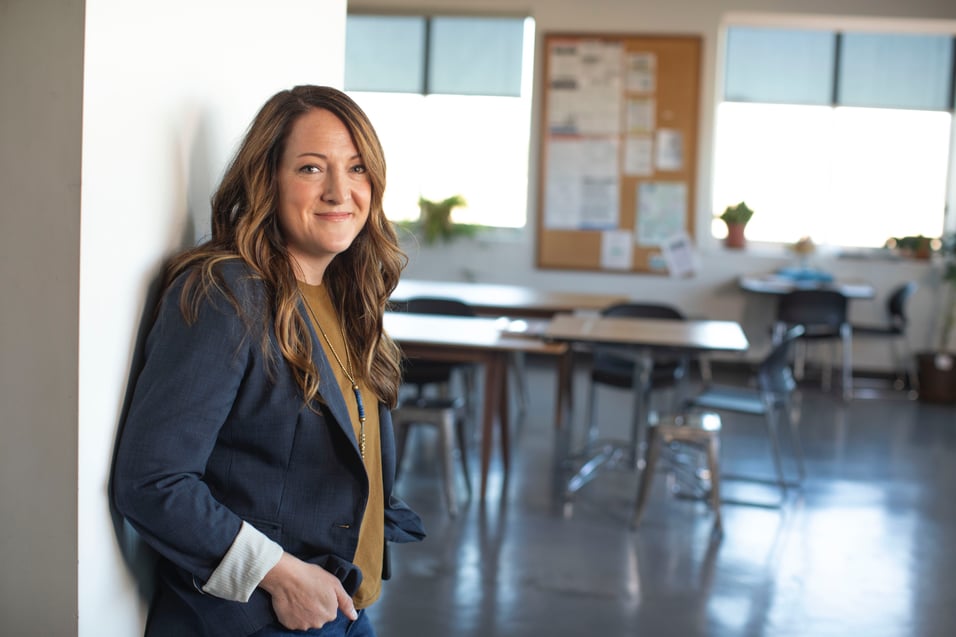 Learn four ways K-12 principals can avoid wearing themselves thin during this time of heightened stress.
Principal burnout is nothing new. Research has shown that about half of all new principals leave their job within five years — and this was before the COVID-19 pandemic. With all the additional changes, uncertainties, and conflicting opinions happening in education today, it shouldn't come as a surprise if burnout rises.
Physical safety, mental health, staff retention, parent concerns, budget constraints, virtual learning, test scores, bus driver shortages...the list of stressors for K-12 principals goes on and on.
Below are four ways K-12 principals can prevent burnout. From some tried and true courses of action — we all need reminders sometimes — to a resource you may not have taken advantage of yet.
4 Ways to Prevent Principal Burnout
1. Manage Your Time Well
As a principal, the demands on your time are strenuous. If you don't manage it well, overcommitment and overwhelm are inevitable results. So always beware of the notorious time bandits: Perfectionism, procrastination, and the inability to say no. Those three major time management problems can easily derail even the most competent of leaders.
On a very practical level, keeping one, up-to-date calendar with all your commitments is the best way to manage your time well. Account for all your professional and personal commitments in one spot. Even account for driving times and regular tasks that you know will consume a certain amount of your day. With a glance at your calendar, you'll see where your time is going throughout the day and if you can add something to it or not.
Share your calendar with colleagues and don't care for them to see your personal commitments? Understandable. Simply set anything personal to "private" on your calendar so they see that you're busy, but don't know the details.
2. Practice Self-Care
Practicing self-care and making work-life balance a reality can be challenging, but it's incredibly important. It may be difficult, but it's certainly better than burning out, being unhealthy, and potentially having to leave your field and start a whole new career.
So, build into your calendar the time to regularly work out so you stay in shape, meal plan so you eat well, and enjoy personal hobbies so you stay inspired.
Lastly, always take vacation. One study found that 55 percent of Americans did not use all of their paid vacation time. You need to look at your vacation time as an earned benefit, not a luxury. Recharging isn't selfish, it's mandatory if you want to prevent principal burnout.
3. Remember Your "Why"
You got into education because you passionately believe it has a positive impact on the world, but it can be easy to lose your inspiration when day-to-day responsibilities are less than glamorous.
You need to rediscover your "why" for getting into this difficult field. Write it down and reference it regularly. Hang a picture on your wall that captures what education means to you. Start your day with positive affirmations connected to the meaningful work you do. With some intention, there are plenty of ways to remember your "why" and keep you inspired.
4. Build a Supportive School Team
No matter how incredible a leader you are, you can't run a school by yourself. If you want to prevent principal burnout, you must build a great school team for support. True Colors is the resource you need to make that happen. We also have expert programming to help you create a positive campus culture for improved staff retention and student success.
Coveted as the industry's most effective and easy to implement system, True Colors has decades of experience helping K-12 principals provide transformative training to schools of all types and sizes.
We teach a common language for valuing differences and creating unity throughout campus communities. Our programming starts as a powerful professional development tool for teachers and staff. It continues as a method to create community with incoming students and new teachers/staff. Plus, it provides an accessible framework for student success and inclusion initiatives.
You Can Prevent Principal Burnout
By managing your time well, practicing self-care, remembering your "why," and building a supportive school team you can prevent burnout — even during the pandemic. Working in education has never been more challenging, and sound leadership makes a world of difference during trying times. Do yourself, your students, and your community the favor of taking good care of yourself — so you can continue to take such good care of your school and everyone who's life it touches.