The Four Color Personalities
An Overview of the
TRUE COLORS
Methodology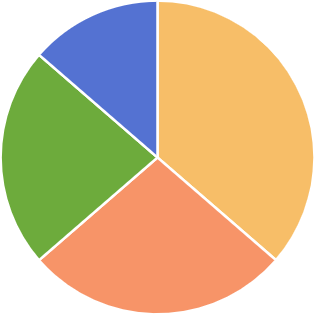 *Frequency of colors in a global population
🟡 35% Gold
🟠 27% Orange
🟢 23% Green
🔵 15% Blue
Orange, Gold, Green, and Blue.
Each color represents a different primary personality type, and all four lay the foundation of True Colors' fun and insightful personality-identification system. Designed to uncover key social information about yourself and others, True Colors is a tool that fosters an environment of understanding and collaboration.
How? The True Colors methodology helps individuals understand how different personality types best interact with each other. Understanding this dynamic can be very powerful, especially when the success of an organization depends on the effective communication between—and collaboration among—its employees.
Our system takes the most important concepts presented in the Myers-Briggs Type Indicator (MBTI) and distills them into a user-friendly, fun, and—most important—practical tool.
But what does each color mean? And how do they interact with each other? Read on to learn more.
The FOUR PRIMARY PERSONALITIES

ENERGETIC
SPONTANEOUS
CHARMING

PUNCTUAL
ORGANIZED
PRECISE

ANALYTICAL
INTUITIVE
VISIONARY

EMPATHETIC
COMPASSIONATE
COOPERATIVE
SELF IMAGE of the FOUR COLORS
Primary
ORANGE
Energetic, spontaneous, and charming. If you're an Orange, you tend to be action-oriented and are comfortable taking risks. You probably also tend to be competitive and seek out adventures with opportunities to push the boundaries. Living in the moment and enjoying an adaptable time schedule are important to you.
Primary
GOLD
Punctual, organized, and precise. "Golds" tend to need structure and organization. If you're a Gold, then order, rules, respect, and dependability are important to you. Time is a key part of your life if you're a Gold personality type. You need to be on time and want others to be punctual as well. Following the plan or schedule it best for you.
Primary
GREEN
Analytical, intuitive, and visionary. These are traits of the Green Personality type. "Greens" find innovative thinking and problem solving exciting. If you're a Green, you tend to be able to see the big picture and able to effectively analyze situations. Thinking outside the box is a real strength. You also have an extreme need to be right.
Primary
BLUE
Empathetic, compassionate, and cooperative. "Blues" tend to be very social people. If you're a Blue, you value relationships and harmony. Genuine kindness, sincerity, and compassion are important to you. You enjoy opportunities to work with others and collaborate and any opportunity to develop a connection.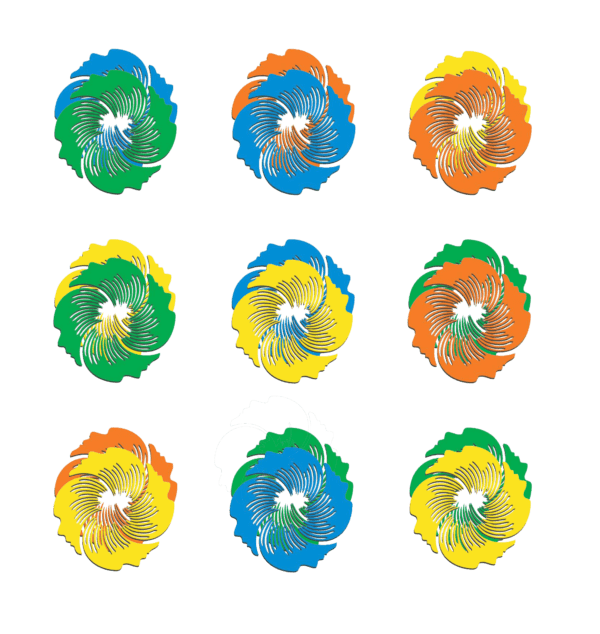 Power
COLOR COMBINATIONS
Although a person's primary color is important, few people function well using only their primary color's attributes. Why? Although one Color is identified as the primary color in our spectrum, the secondary color supports and influences our primary type. (It would be a pretty boring world if we were all one-dimensional creatures, wouldn't it?) True Colors personality styles are driven, in sizeable part, by a combination of our primary and secondary colors.
We call this a Power Combo, and understanding you're own combo can be very powerful.
Discover your primary and secondary colors as well as your full color spectrum!