5 Tips for Improving Employee Retention Using a Stay Interview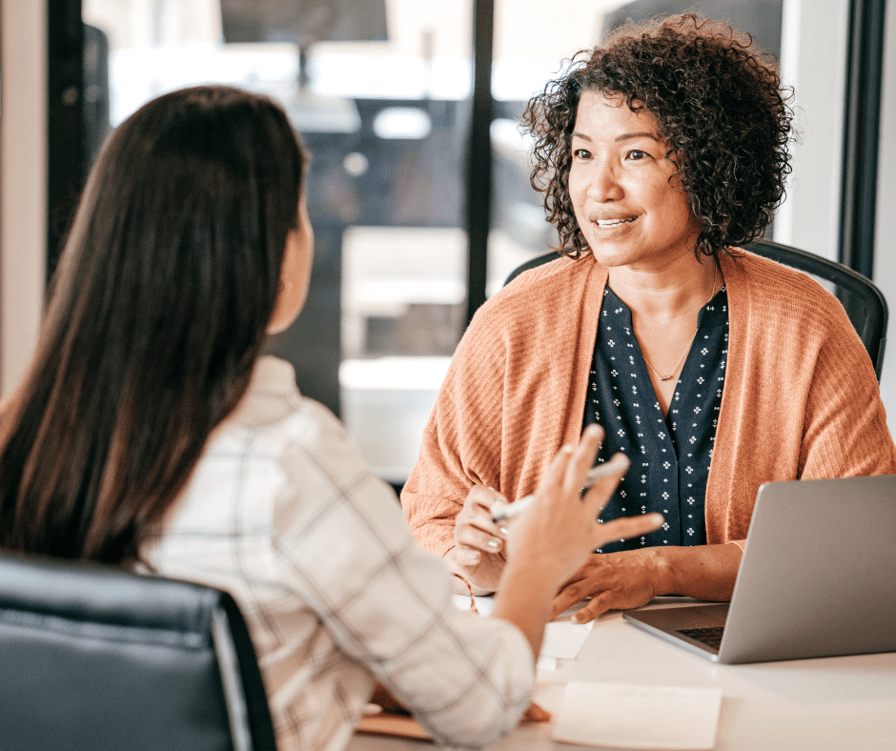 A stay interview can provide the knowledge required to improve employee retention in today's competitive labor market.
Focusing on employee retention is a wise strategy for human resource professionals. It's better to develop existing talent than to fill new positions. This is especially true in today's employee-favored labor market.
Large numbers of workers are resigning from their jobs or taking early retirement. HR teams and leaders must do what they can to encourage their remaining talent to stay put.
One strategy for improving employee retention and engagement is conducting stay interviews. Like an exit interview, stay interviews go over an employee's experience at their place of employment. The timing and aim of the interviews are, of course, different.
Stay interviews can help employees improve their self-awareness. They also help employers better understand the different workplace personality styles of their teams. Stay interviews may provide more information than an Employee Engagement Survey since they are usually done one-on-one with an experienced HR professional who asks questions to dig deeper into employee answers. Armed with this knowledge, both parties can take actionable steps toward an improved employee experience.
Continue reading to learn five tips for improving employee retention using a stay interview. You'll also get an opportunity to download sample stay interview questions at the bottom.
5 Tips for Conducting a Successful Stay Interview
1. Schedule the stay interview in advance and reassure the employee of its intent.
Reassure the employee that the goal of a stay interview is to discover more about them, their workplace interests, and what changes they recommend to enhance their job satisfaction.
To further put the employee at ease, consider sharing the interview questions you'll ask in advance. Giving them the opportunity to reflect on the questions beforehand may go a long way in making them feel comfortable. It also will help employees offer more thoughtful and helpful responses during the stay interview.
The ultimate purpose of a stay interview is to raise employee retention rates. This happens because, as HR Bamboo outlines, "stay interviews allow employers to:
Build trust between managers and their team members.
Engage with employees to show their opinions are valued.
Learn why employees want to continue working for the company, and why they might want to leave.
Find out if there are any issues that should be resolved between the employee and any of their superiors or team members.
Understand the employee's stance on their current position and what they'd like to have changed.
Determine what challenges employees appreciate and what motivates them to work toward the organization's mission.
Gain a better understanding of the employee's unique fears, dreads, hopes, and strengths.
Gather actionable information about current and upcoming employee trends in the office."
An employer doesn't necessarily have to go over all the above points with an employee. It's just helpful to have a solid grasp on why you're conducting the interview in the first place and what benefit can come from it. Reassuring them of the well-meaning behind-the-stay interview is critical though.
2. Conduct the interview wherever the person will be most comfortable.
There's no one-size-fits-all location for conducting a stay interview. Conduct the interview wherever the employee will be most comfortable. This could be over lunch, on a walk, over coffee, or on Zoom.
Having the conversation face-to-face whenever possible helps. Beyond that, keep in mind an employee's temperament and personality and do whatever will aid the conversation.
Furthermore, schedule your stay interviews flexibly when it comes to length. Again, there is no one-size-fits-all here. Have an employee that's direct and short with their words? Respect their time but don't rush the conversation, either, and schedule 45 minutes for the stay interview. Have an employee who's a natural talker? Plan to enjoy a long conversation with them and schedule an hour.
If it's required you schedule every stay interview for the same amount of time, err on the longer side. Just make it clear that in actuality interview lengths will vary.
3. Assure the employee that your conversation is confidential.
To further encourage a meaningful conversation, assure the employee that stay interviews are confidential. Ask permission to take notes, but clarify that you'll provide leadership with general, anonymous feedback.
Don't forget to highlight the one exception to your confidentiality promise: bullying/harassment incidents that must be reported.
4. Begin the interview with a basic question and compliment that puts the employee at ease.
It's usually helpful to begin a stay interview with a basic question and a compliment. Remember to always remain honest and heartfelt with your compliments.
Here are a few examples:
How long have you worked here? You've made such a positive impact during your time with us.
Did you enjoy the recent holiday break? You deserved every minute of it.
Have you always had an interest in this line of work? You're very good at it.
What work did you do before joining our company? I'm so glad you're on our team now.
5. Thank the employee for participating in the stay interview.
Show gratitude to the employee. Let them know you appreciate their time and feedback. Make sure the stay interview ends on a positive note.
Close the conversation with next steps. Encourage them to reach out if they think of anything else they'd like you to know.
Want a list of questions to ask in your next stay interview? In addition to the above five tips, True Colors crafted a list of possible questions to help you conduct a successful stay interview. We can also help you understand your people better through our training and consulting programs.
Download our sample Stay Interview questions!