7 Career Growth Conversations to Have With Pharmaceutical Sales Teams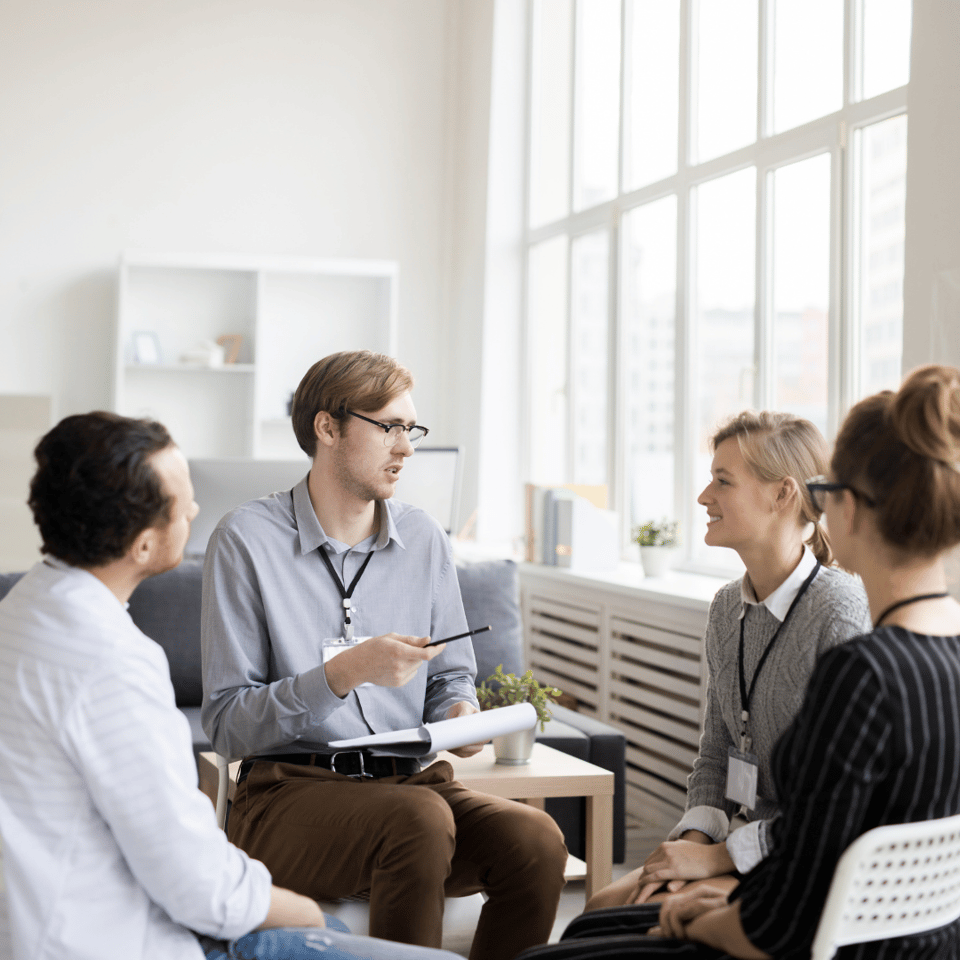 Keep today's pharma sales reps consistently delivering a high performance, while also creating tomorrow's needed industry leaders.
With the pharmaceutical industry growing, there's increased potential for pharma sales reps to grow their career, income, and benefits. It's important to have these seven conversations with your team members about the different ways they can grow their career. Such conversations will help you keep today's pharma sales reps consistently delivering a high performance, while also creating tomorrow's needed industry leaders.
1. Setting Career Goals
Are your sales reps setting career goals for themselves? Without an idea of where they want to go, it can be especially hard to get there. What role do they see themselves in three years from now? Five? Ten? If they're unsure, that's perfectly fine. An initial goal could simply be to spend a given amount of time gaining a better understanding of their options.
2. Improving Communication
Are your sales reps actively working to improve their communication skills? The sales process is often referred to as a conversation. Accordingly, today's sales reps need to not only be good at verbally and digitally relaying information to a consumer, but they also need to be good at actively listening to them. No one is going to build a sales relationship with someone who won't even listen to them. It may sound obvious, but the listening side of communication is often neglected in sales. From borrowing a free library book on communication skills to enrolling in formal training such as the many workshops True Colors offers, there are plenty of resources out there to learn from.
3. Continuing Education
Have your sales reps considered continuing their education? Offer them the opportunity to complete a training like our True Colors Consultative Selling workshop. In today's complex pharma sales process, your reps must go beyond mere likability and learn to add value every step of the way. To do this effectively, they must recognize how each customer will behave throughout the selling process. True Colors will teach them how to have a deep understanding of their customer needs, wants, goals, and objectives that will help them strategically and consistently influence sales conversations.
4. Learning More About the Industry
How are your sales reps learning more about the pharmaceutical industry? Getting involved with opportunities outside of their job descriptions is a great way to learn more through hands-on experience. They will grow their marketable skill sets, as well as widen their networks and circles of influence. Furthermore, learning more about the industry inevitably makes someone a stronger sales rep. The more a salesperson knows an industry, the more genuine and helpful his or her conversations can be with potential customers. Industry knowledge also enables talking to a consumer about not only "what" is being offered, but "why" the offering is needed.
5. Job Shadowing
Is job shadowing a possibility for your sales reps? Spending time observing and learning from a professional in a different role is an excellent way for sales reps to research their career advancement options. Additionally, job shadowing expands sales reps' knowledge bases and networks while teaching them more about the pharmaceutical industry overall.
6. Finding a Mentor
Do your sales reps have mentors who work in the pharma industry? If not, encourage them to find one and help facilitate the connection if you are able to. If a sales rep hopes to ever pursue a management position, it is especially important that they find a mentor as early as possible to learn leadership skills and any industry "tips and tricks" that could help them along the way.
7. Networking
How can your sales reps network more? Professional connections within the pharma industry are critical for career advancement. While job shadowing and finding a mentor certainly help, your sales reps can't stop there. Joining and engaging with organizations such as the National Association of Pharmaceutical Representatives and the Pharmaceutical Research and Manufacturers of America (PHRMA) should be highly encouraged.
Make a Difference
By having these seven conversations about career growth with your pharmaceutical sales team you will not only make a difference in their lives, but the public's lives as well. The pharmaceutical industry plays a critical role in protecting the public's health. It's moving our communities forward by developing and producing today's COVID-19 vaccines. By helping your sales reps grow their careers, you're building the pharmaceutical industry leaders of the future and truly making a lasting difference.