Going Back to the Office? 10 Team-Building Activities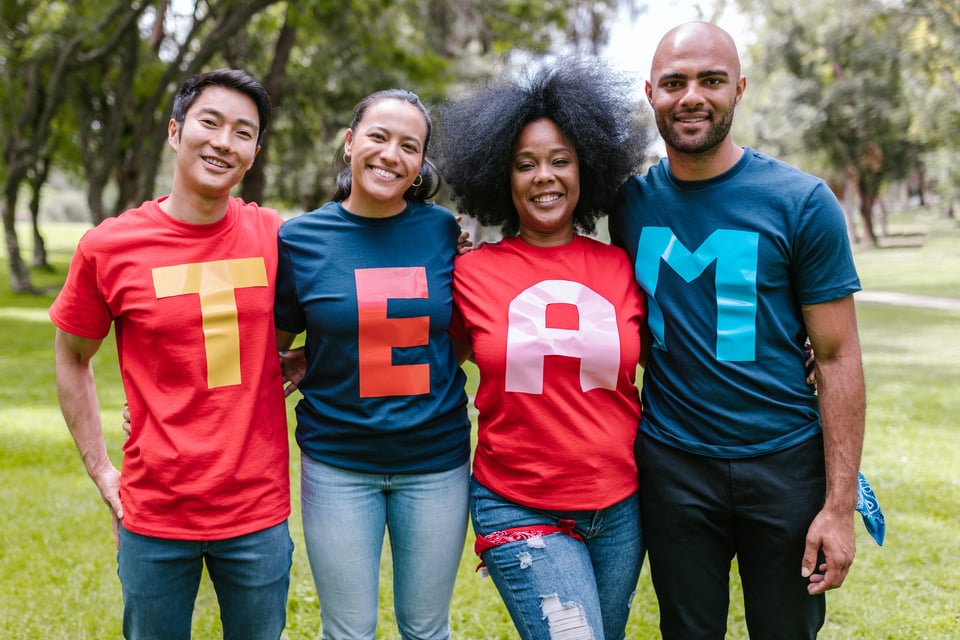 Corporate HR and Talent Managers are expected to reunite and build better teams.
Is your corporation going back to the office? While team-building activities have always been valuable, they are especially so as we transition into the "new normal" upon us.
After a year plus of disruptions, staff changes, and other uncertainties as a result of the COVID-19 pandemic, leaders will be looking to Human Resource and Talent Managers to reunite their teams in order to best boost collaboration and productivity.
Below you will find 10 team-building activities to help get everyone back on track.
1. Awards
Too often companies charge forward without taking the time to celebrate their team's success. If nothing else, getting to the other side of this pandemic is something to celebrate! Bestow awards and honors, serious or funny, on your team members as a way to bring people together and acknowledge the challenges we've all faced.
2. Movie Showing
This requires low engagement, but still brings everyone together. Book a long lunch on everyone's calendars, pick a cult classic most people are sure to enjoy, and don't forget the popcorn.
3. Board Games
Ask team members to bring in a favorite game or two and have a few extras handy just in case. Playing board games together is a simple, fun, screen-free way to re-engage with one another and get comfortable being in person once again.
4.
True Colors Team Building Workshop
Since everyone is unique and communicates differently, working together as a team can be challenging, especially after a season of disruption and change. True Colors facilitates team building through workshops — customized to the needs of your corporate office — that help members understand not only their own strengths and challenges but also those of their teammates.
5. Job Shadow
Often reserved for students or those looking to enter a new field of work, setting up job shadows within a team can help people get a better understanding of the work their colleagues do. This builds team unity and also improves individual performance.
6. Raise Funds for a Charitable Organization
Reaching a meaningful goal together always builds teams. Let members vote on a charitable organization, as well as brainstorm the dollar goal and the means to reach it.
7. Volunteer Together for a Nonprofit Organization
Be helpful and get out of the office together. Win, win. The sky is the limit on what nonprofit to volunteer for, so again, let your team have a say.
8. Weekday Ritual
While a classic Happy Hour absolutely works any day of the week, consider starting an additional weekday ritual that people who abstain from alcohol can also enjoy. Just a few ideas include Fruit Fridays where everyone brings a healthy afternoon snack, Tasty Tuesdays where people take turns bringing in a not-so-healthy afternoon snack, or Walking Wednesdays where everyone is encouraged to take a walk together.
9.
Trivia
Connect the trivia to the work you do, your team members, or something random and just for fun like movies, a particular decade, sports, etc. Put members into teams so they have to work together to answer the questions, and heighten engagement with cool prizes to win.
10.
Field Day
Enjoy the sunshine, a bit of exercise, and each other's company with a field day. From tug of war to bean bag toss, there are plenty of outdoor activities for a wide range of physical comfort levels. You'll get teams moving, laughing, and working together.
Build Even Better Teams Than You Had Before
These 10 team-building activities will help you reunite and build even better teams than you had before the pandemic. You'll help team members reconnect after their prolonged time apart and find new and improved ways to work together whether fully in-person or on a hybrid schedule.