How to Create a Thriving School Culture in 3 Steps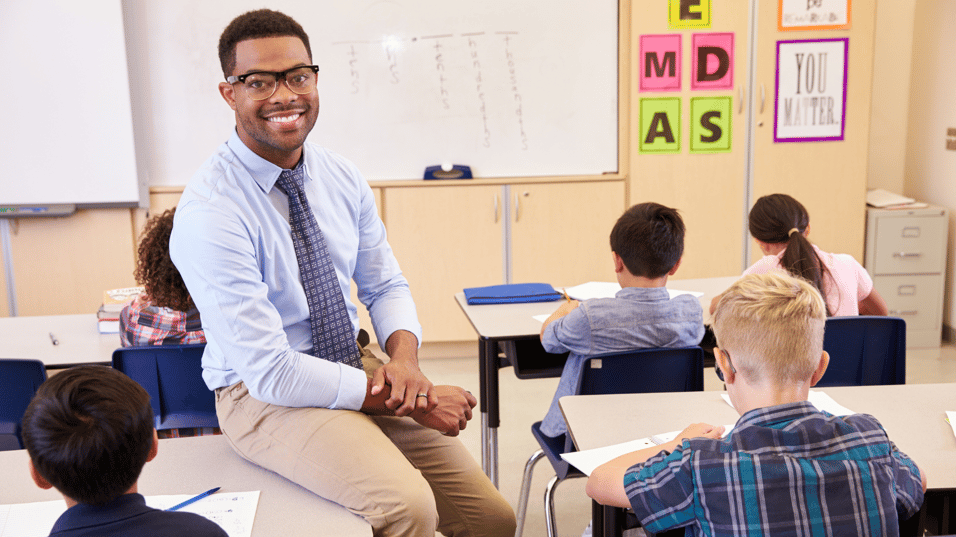 To create a thriving school culture, K-12 principals must build a great school team supportive of teachers.
Every K-12 principal wants to create or maintain a thriving school culture under their leadership.
In order to do so, K-12 principals must build a great school team that is supportive of teachers. If students are to succeed, teachers need an environment where they too can thrive. Teachers need to be empowered to put their best foot forward each and every day for the kids under their supervision.
But with major issues in America's education system, a thriving school culture may be easier said than done — especially when the coronavirus pandemic is reshaping education with remote learning, staffing shortages, and rising mental health challenges.
Yet, while the world keeps changing, the heart of education doesn't. Education has a positive and lasting impact on the world, and that impact happens one teacher and one student at a time.
Read on for how to create and maintain the thriving school culture you desire — and your school body so desperately needs.
Create the Thriving School Culture You Need
1. Cultivate a Collective Sense of Agency Among Teachers
In the article Building a Culture that Respects Teachers and Reduces Stress, Edutopia's Senior Editor Sarah Gonser writes, "When teachers are given time to work closely with other teachers and have achievable goals — school culture thrives…School leaders play a pivotal role in building strong school culture and cultivating a collective sense of agency among teachers."
The article goes on to recommend doing this by:
Moving from vertical to horizontal power structures;
Making sure to pay attention to short term goals and small wins; and
Identifying influential teacher leaders who build a community well and motivate others
Another way to cultivate a collective sense of agency among teachers is to give them the training needed to ensure they can work well together as a team.
To best set and meet achievable goals, teachers need to be able to communicate clearly with one another. True Colors Solutions for K-12 Schools creates a common language for valuing differences and creating unity throughout schools and districts. It's a powerful professional development tool for teachers and staff, and a great method to create community.
We can help your teachers increase their self-awareness, improve their communication skills, and elevate their empathy for others — all of which will lead to your teachers working more closely together and your school culture thriving.
2. Diversify the Personality of Education at Your School
Turns out the personality of education is Gold and Blue when it comes to True Colors primary personality types. So, birds of a feather do flock together — but it's not necessarily a good thing for students.
Students are better representatives of all four colors or personality types. Accordingly, they have a wider range of optimal learning styles and environments than Gold and Blue teachers lean toward. To best teach students of all personality types, K-12 principals need to diversify the personalities of teachers at their schools.
An impactful way to build a diverse team of teachers is to expand your teacher recruiting landscape. You can also start including the True Colors Personality Assessment in your hiring process to gauge the different personality types in your applicant pool.
3. Encourage Stakeholder Involvement
In a time of increased virtual learning, fostering stakeholder involvement is more important than ever and something K-12 principals should be very intentional about.
"Stakeholders in education" include those informal roles, such as government officials, school board members, principals, and teachers. Yet it also refers to parents, students, and even the public. Parents have always needed to be involved in their children's education, but never in such a daily and hands-on way as has been required during at-home and hybrid learning.
Encouraging and rewarding stakeholder involvement — especially among parents — supports your teachers in a very tangible way that will help with thriving school culture. These 5 Ways to Engage Families Around Student Learning are a great place to start.
A Thriving School Culture is Within Your Reach
By cultivating a collective sense of agency among teachers, diversifying the personality of education at your school, and encouraging stakeholder involvement, you will make huge strides toward building or maintaining a thriving school culture.