How to Help Your Employees Deal With Change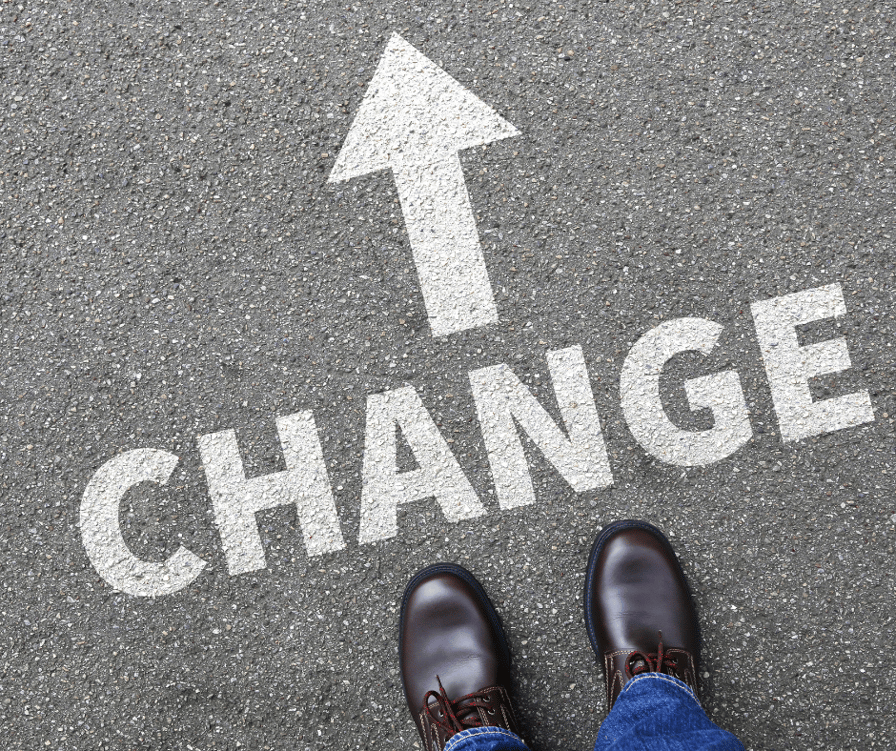 Give your employees the tools they need to deal with change, such as improved self-awareness and interpersonal skills.
The Greek philosopher Heraclitus once said, "Change is the only constant in life." After the past few years, that statement especially resonates.
The world quickly changed in response to the global pandemic. Some of those changes were short-term; others will be long-lasting. ABC News outlined five lasting changes from the COVID-19 pandemic: More automation in employment, increased telemedicine in health care, stricter precautions for travel, growth of virtual curriculum in education, and increased work-from-home options for employees.
All these changes can affect us daily. Toss in the flexibility needed for changing schedules at daycares or schools. Add budget alterations needed to compensate for inflation. Or even the necessity to try new products in response to supply chain issues. The result? People are stressed. Many are struggling to make even basic decisions amidst all the change.
"Change, whether it's positive or negative, can create stress that affects both your physical and mental well-being," explains an article on how to deal with change. "Sometimes this can even lead to unpleasant symptoms such as anxiety, sadness, and headaches."
None of this helps with productivity or a healthy workplace environment. Change within and without the workplace will affect your talent and bottom line.
So, how can you help your employees deal with change? We've outlined three steps below that can make a big difference.
3 Steps to Helping Your Employees Deal With Change
1: Learn how your employees feel
Consider conducting an employee experience survey with an emphasis on dealing with change. You can gather anonymous information that will help you better understand what changes your employees are dealing with and what stress levels they have in response.
Another helpful tool for learning how your employees feel is the stay interview. Like an exit interview, stay interviews go over an employee's experience at their place of employment. You can intentionally craft the interview to dig into how your employees are processing change lately.
Between the surveys and interviews, you may discover holes that need filling in your HR programming. High amounts of stress related to parenting and caregiving changes? Offer a parenting workshop. Inability to manage conflict in a healthy way amidst the high levels of stress and change? Provide a conflict navigation workshop.
2: Show empathy
It's important to approach change with empathy. Your employees will feel a wide range of emotions about changes happening in their personal lives, as well as changes happening in the workplace. Showing some understanding and sharing their feelings when possible will aid them in processing all the changes around them.
A report titled The Power of Empathy in Times of Crisis and Beyond found that "employees with empathic managers and leaders are more innovative and engaged in their work than are employees with less empathic managers and leaders." Empathy leads to many positive outcomes in the workplace, including enhanced productivity.
3: Give your employees the tools they need to deal with change
Have you heard of social emotional learning (SEL)? In response to the recent changes we've all been experiencing, many CEOs and other leaders are now incorporating it into their business models.
The Committee for Children defines SEL as the "process of developing the self-awareness, self-control, and interpersonal skills that are vital for school, work, and life success. People with strong social-emotional skills are better able to cope with everyday challenges and benefit academically, professionally, and socially."
Critical for children and adults, SEL skills are workplace readiness skills. They are the kinds of non-technical skills that are highly valued by companies and potential employers: Empathy, emotion management, problem-solving, communication, and so on.
Give your employees the complete scope of SEL tools they need to deal with change with a True Colors program through a series of workshops. By helping them improve their self-awareness and interpersonal skills you will help them better deal with change.
Expect Change & You'll Thrive
Even though we all know change is inevitable, it has a sneaky way of throwing us off our guard. If you can learn to expect change, even embrace it, you will thrive no matter which way the wind blows. Help your employees deal with change in the same way and you'll improve relationships and meet performance goals.
Start your journey by taking the True Colors Personality Assessment.