How to Reinvent Your Career During the Great Resignation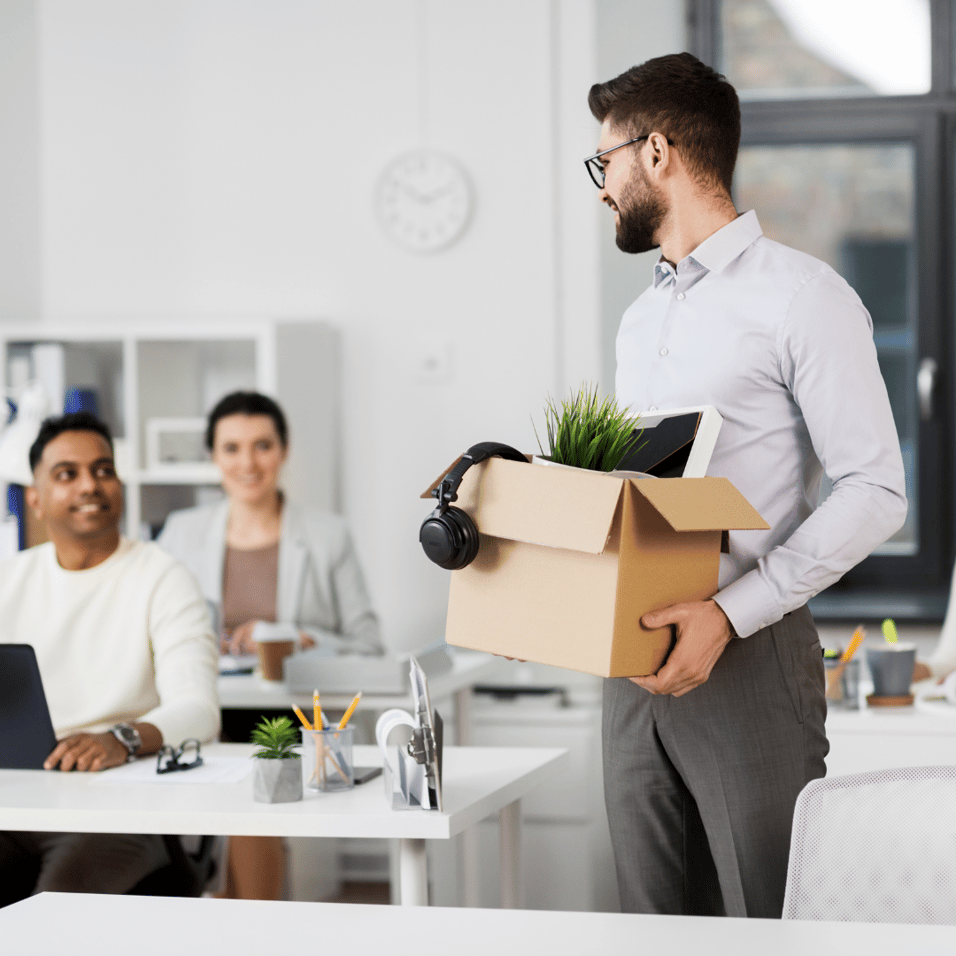 Whether Tech employees are inspired by the Great Resignation to leave their industry, or simply considering how they can make meaningful changes to their existing careers, personal development is the place to start.
From the Great Resignation to Lying Flat, workers are opting out and rethinking the pursuit of wealth, particularly in China, the U.S., Japan, and Germany. In the U.S. alone, workers are quitting their jobs in record numbers, with more than 24 million people quitting from April to September 2021. Many of these workers are staying out of the labor force all together, while many others are "reshuffling" their careers to something that better aligns with their passions and work-life balance goals.
The Tech Industry is no exception. With the tech worker movement calling out inequities and abuses of power, and widespread tech fatigue exacerbated by the pandemic, many tech employees are reinventing their careers during the Great Resignation. In fact, TalentLMS and Workable reported recently that 72% of US-based tech employees are thinking of quitting their jobs.
If you're a Tech employee, you also may be looking to leave the industry. Or you may be considering how you can make meaningful changes to your existing career within the Tech Industry. Either way, personal development is the place to start your journey.
Personal Development During the Great Resignation
Digital Detox
As you well know, technology is here to stay. You've made a living working in technology and you likely find it fascinating. Technology causes problems, but it's also led to great advancements. Too much of a good thing though, is still "too much."
Screen free time and what often accompanies it — fresh air, hardcover books, playtime with kids or pets — is incredibly valuable.
The article How to Do a Digital Detox for Less Stress, More Focus outlines the four key benefits of a break from technology as sharper focus, less stress, better social interactions, and more control of your time.
The book Bored and Brilliant: How Spacing Out Can Unlock Your Most Productive and Creative Self explains the connection between boredom and original thinking, and explores how we can harness boredom's hidden benefits to become our most productive selves. But if a screen always has our attention at times when we previously would have let our mind wander — waiting in line, riding the bus, watching little kids — what original, creative ideas are we preventing ourselves from having?
Give a Digital Detox a try and consider making it a repeat activity in your personal development plans. It's a great way to better focus on your own thoughts and motivations. Plus, it can be a tool to improve your self-awareness.
Self-Awareness Activities
Personal success and wellbeing begin with self-awareness.
In addition to a Digital Detox, the below five self-awareness activities are wise to consider as you pursue personal development:
Feedback
If you're looking to reinvent your career, becoming more self-aware can help you best understand what it is you're looking for in a career and help you find the best direction to pursue.
Career Coaching
If you're serious about reinventing your career, career coaching is a must. How can a career coach help you? The Indeed Editorial Team says, "A career coach is a professional who specializes in helping people advance and make informed decisions about their careers. They may help you with one or more of the following: Career path selection and development, goal-setting, resume building, and interview practice."
Some corporations and organizations provide career coaching in-house. Many universities and colleges provide career coaching services to their alumni. Plus, there are a wide variety of professional career coaches for hire if you are ready to make the invest in yourself. How to choose the right career coach for you is worth looking into so you feel comfortable with your final choice.
The Great Resignation Is The Perfect Time to Reinvent Your Career and Yourself
As the True Colors CEO Robert Cook wrote, "We are all unique individuals with our own personalities, values, strengths, and stressors. We each have gifts to share with the world — the greatest gift being one's true self."
Reinventing your career is an opportunity to reinvent yourself. Careers are often chosen for a myriad of choices that may not best reflect our unique selves: Prestige, family pressure, money demands, etc.
The pandemic we are living through is the perfect time to become more self-aware and find the career where you can be your true self. It's time to pursue personal development and find the work-life balance and satisfaction you desire.