Power to the People: Employee Empowerment for Tech Talent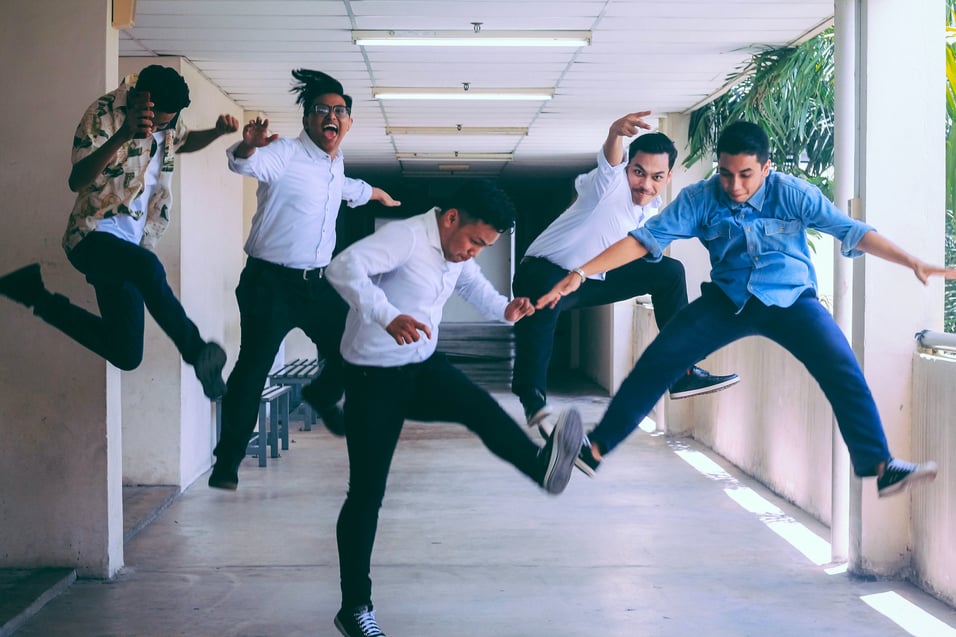 Increasing employee satisfaction and engagement is crucial in the highly competitive tech job market.
What do we mean by employee empowerment for tech talent? And why does it matter?
"Employee empowerment is a management philosophy that emphasizes the importance of giving employees the autonomy, resources, and support they need to act independently and be held accountable for the decisions they make," explains the Society for Human Resource Management.
Their article Empowering Employees Before, During, and After the Pandemic goes on to describe how "employee empowerment can have a significant impact on employee satisfaction, productivity, and engagement [and that] empowerment begins at the top, with leaders modeling the types of behaviors and attitudes they want managers and their managers' direct reports to emulate."
Anything to increase employee satisfaction and engagement is crucial in the highly competitive tech job market. Leadership needs to become collaborative in their management philosophies and give power to the people they manage.
Below we share some effective managerial strategies to increase employee empowerment for tech talent.
How Managers Can Increase Employee Empowerment for Tech Talent
Help Employees Grow Their Careers
LinkedIn Learning's guide on How to Attract and Retain Top Technology Talent tells us to "employ managers committed to helping employees grow [because] compensation and benefits are no longer the #holygrail as job candidates decide whether to join an organization or leave a job. Opportunity to develop a career is clearly the most important factor."
Their research found that the main reason a person joins or leaves an organization is due to career opportunity, or lack thereof. Therefore, it's important for managers to develop a culture of learning, growth, and promotion from within.
As the article points out, "it's ridiculously hard to fill technology and engineering positions. So why not grow competitive candidates from within?"
Provide Employees Soft Skills Training
Top 5 Soft Skills That Matter in tech:
Excellent communication skills
Organization and time management skills
Leadership and the ability to work well in a team
Creativity
Flexibility and adaptability
However, "71% of Hiring Managers say it's difficult to find the right soft skills in IT candidates."
This means it would be wise to hire for the hard skills and expect to train employees on the soft skills.
True Colors' programmatic approach is your soft skill solution.
We work with organizations of all types and sizes, in a wide range of industries, to achieve better people performance by improving their employees' soft skills. Our workshops will increase your tech talents' self-awareness, improve their communication skills, and elevate their empathy for others — making them better leaders and teammates alike.
Increase Employee Autonomy
The article Empower Your Employees Through the Pandemic With These 4 Ts published in the California Management Review journal lists four key dimensions that managers can use to increase autonomous efforts in their organizations: Teams, trust, time, and tools.
Tech talent may be more drawn to remote or hybrid work than other industries, but that doesn't mean they're perfect at it. Even increasing employee autonomy takes managerial effort so that your talent is empowered to be as engaged and productive as possible when working at home.
Teams need to be small and flexible, trust needs to exist between management and employees, time needs to be allocated for passion projects, and proper tools like collaborative workspaces need to be provided.
Proper tools are especially critical for remote tech talent. Companies must provide secure access to enterprise applications and data from the home of every remote tech employee. This requires investing in necessary virtualization and digital workspace solutions. Not sure where to start? Read What Is Workspace Virtualization? And Does Your Business Need It? to learn more.
Everyone Wins
By helping employees grow their careers, providing soft skills training, and intentionally increasing employee autonomy, managers can positively empower their tech talent to succeed on the job. This will do wonders for employee satisfaction and engagement, which naturally helps with recruitment and retention.
Sounds like a win-win situation to us.