What Can We Do About Social Isolation in Education?

Lisa Cline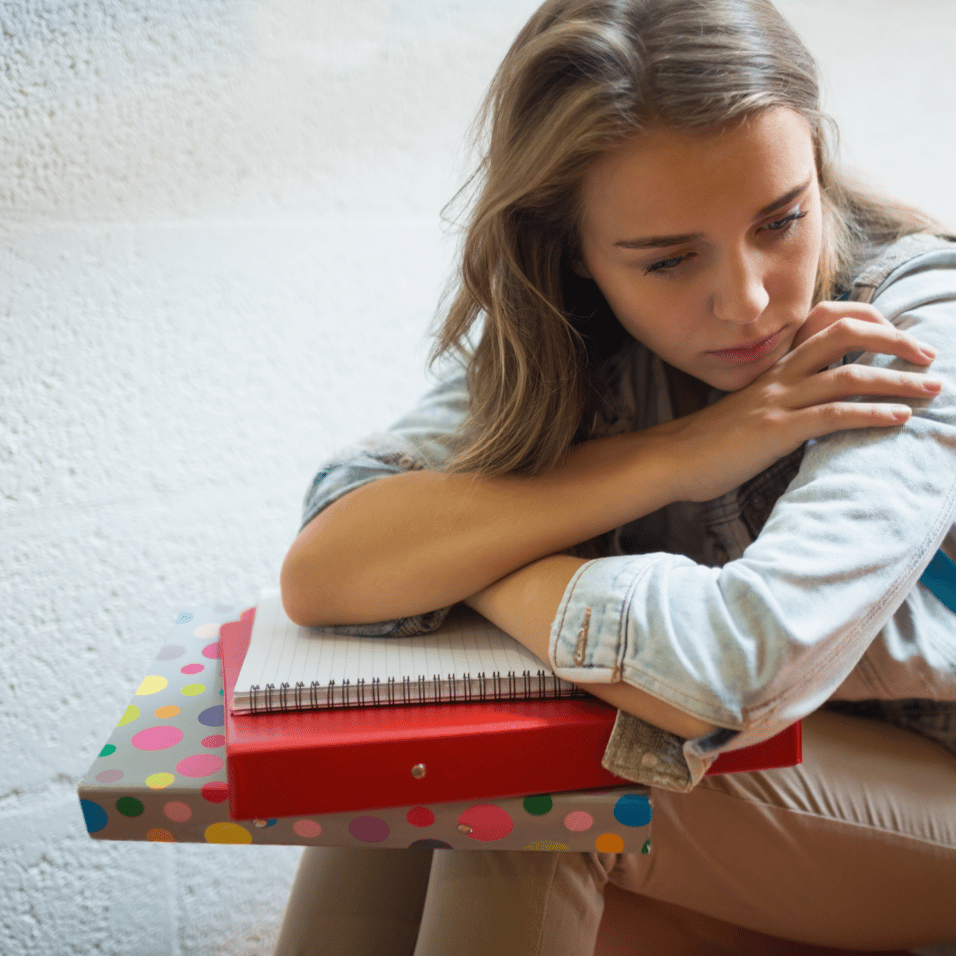 Education leaders must acknowledge what students have experienced, accept that the pandemic's effects on mental health are long-term, and lean into solutions.
A Beyond Differences article about social isolation in education puts into words well what many in the field are all too aware of: "While social isolation and loneliness were prevalent in the population prior to COVID-19, efforts to reduce the virus' spread via stay-at-home orders, quarantine, and social distancing recommendations have exacerbated an already serious problem."
They define social isolation as a lack of quality connections or relationships that results in students being socially and emotionally disconnected from others. The article explains that this can manifest itself in three ways:
Physical Social Isolation: The objective circumstance of being physically separated from others.
Loneliness: The subjective situation of not experiencing what we desire as far as social connections. Different personalities will require different amounts of social connections to not feel lonely.
Unseen Social Isolation: This can be objective or subjective. A student may be physically in the same space as others but be — or feel — alienated, invisible, or unseen.
The consequences of increased levels of social isolation in education are concerning, with the California Department of Education reporting that "the profound and long-term effects and mental health risks of social isolation include anxiety, depression, and suicidal tendencies. Physical health risks include high blood pressure, high cholesterol, and adult obesity."
So, what can we do about social isolation in education today?
As we begin to enter a post-pandemic lifestyle, problems exacerbated by efforts to reduce the spread will not go away overnight. While the pandemic may subside, experts note its mental health effects will be around much longer. Accordingly, "schools need to invest now in the mental health and well-being of our kids in a broad and comprehensive way — not just for children with learning disabilities and diagnosed mental health conditions, but for all students."
Solutions to Social Isolation in Education
Education leaders must acknowledge what students have experienced, accept that the pandemic's effects on mental health are long-term, and lean into solutions so healing can occur, and education can take place.
If the goal is to reduce social isolation, then educators should understand how to recognize it and respond in a constructive way.
Recognize
Recognizing when a student is socially isolated is especially critical since bullies tend to target them. This can make a bad situation worse and heighten the chance for depression and suicidal thoughts. Plus, as noted by edutopia, depression affects more than students' levels of contentment, it "can actually change humans' ability to think, affect focus and memory, and impact information-processing, and decision-making skills." As all students are maturing their decision-making skills, a negative impact in this area can be especially detrimental and have long-term negative consequences to their education, success, and wellbeing.
It's also important to recognize that students perceived as "different" by their fellow students due to their physical appearance, disability, race, ethnicity, sexual orientation, gender identity, religious beliefs, or other characteristics will more likely experience social isolation in education.
The Hechinger Report highlights the role race can play, writing: "Social isolation can help also explain a woeful trend among black youth. Typically, suicide rates are higher among white communities. However, "[y]ounger children who died by suicide were far more likely to be black than early adolescents," according to a 2016 Time analysis of a study of youth suicide.
Marginalization of communities by education, housing, and criminal justice policies may play a significant role in the mental health of a wide swath of people."
While the analysis referred to took place in 2016, since we know that Latino and Black people have experienced COVID-19 hardships at significantly higher rates than white people it's safe to assume that one of those hardships is social isolation in education.
Respond
A list of five ways teachers can help socially isolated students includes investigating the situation, addressing any bullying issues, coaching the student, arranging social opportunities, and organizing a lunch club. All these tactics can take place in-person or virtually.
Yet, to respond correctly to a student experiencing social isolation in education, teachers must have healthy levels of self-awareness, empathy for others, and excellent communication skills.
This may or may not be the case as a lack of personal awareness, the struggle to appreciate differences in others, and miscommunication have long caused problems for teams worldwide, including in education. Without self-awareness and a good understanding of the different ways other people behave and react, you cannot communicate effectively or manage conflict in a healthy and constructive manner.
Intentional programming to enhance teacher self-awareness, empathy, and communication can make all the difference. True Colors creates a common language for valuing differences and creating unity throughout K-12 schools and districts. It's a powerful professional development tool for teachers and staff, and a great method to create community, incorporate SEL into the classroom, and deter social isolation in education.
Don't Forget: Teachers and Staff Experience Social Isolation in Education, Too
In closing, don't forget that teachers and other school staff members may also experience social isolation in education. They too have lived through this pandemic and all the constant changes, stressors, losses, and social distancing measures. For them to best look out for and teach our students, they too must be cared for and given the opportunity to learn and grow from the challenges COVID-19 has presented. Training solutions like those discussed above can truly help education professionals both personally and professionally — and in turn they can better help today's students.