Deliver More Value for Your Clients
As independent coaches and consultants, you're called to solve some of your client's most pressing challenges. We arm you with the tools you need to deliver and teach transformative communication techniques to add value at every point of your consulting journey. Whether you're 1:1 coaching, tasked to improve team collaboration or align leadership teams, True Colors provides you with the foundation for your success.
Effective communication isn't easy. It requires active listening, understanding personal biases, and tailoring the delivery of messages to each situation. Enhancing the way people communicate with each other and among their peers, positively impacts productivity and turnover.
The True Colors methodology teaches people how to communicate more effectively and how to apply these techniques for maximum impact.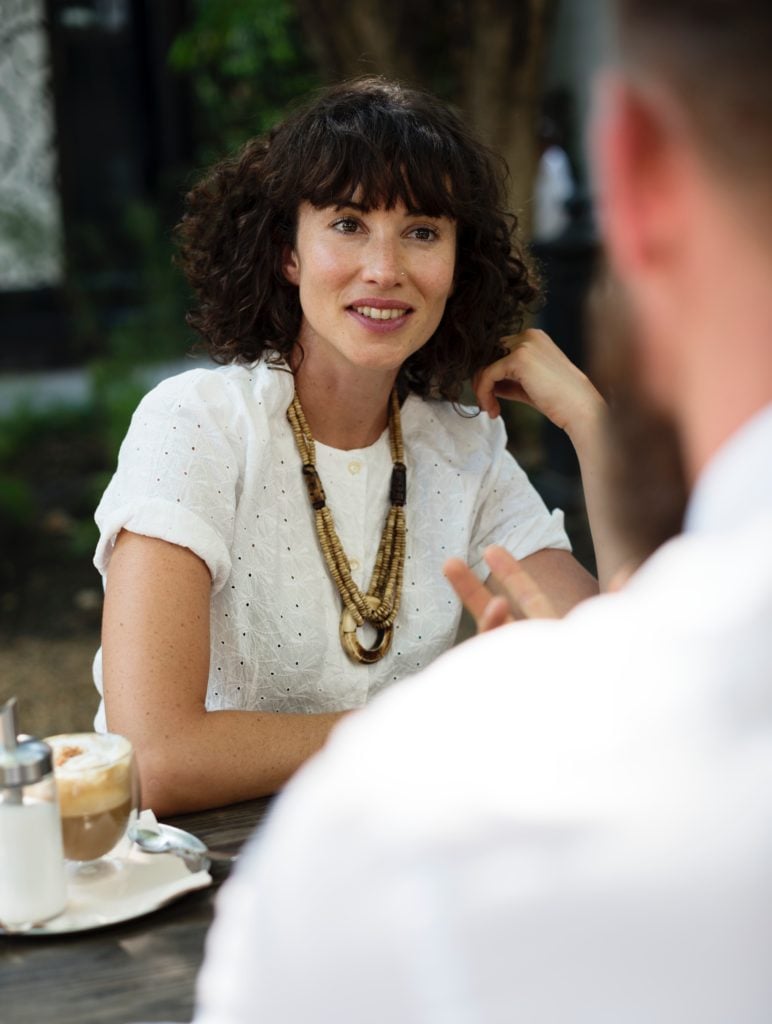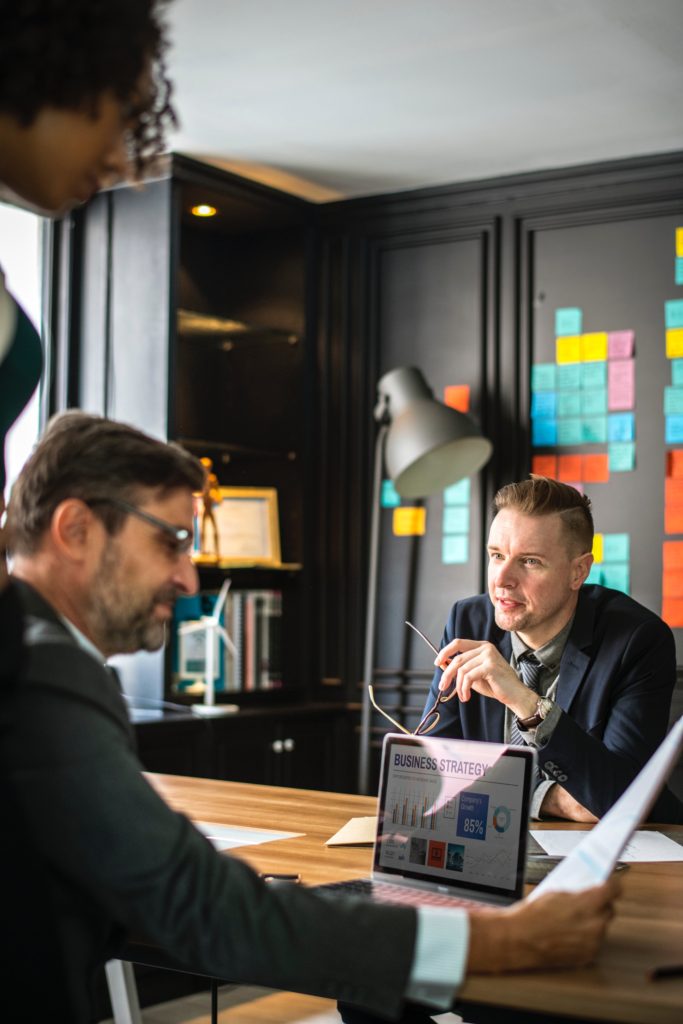 Welcome to True Colors
Our mission is to improve the performance of organizations by helping people better understand themselves, each other and to value all of our unique differences. True Colors is an impactful, engaging, and easy-to-implement temperament model. We help organizations of all types and sizes achieve better people's performance.
For more than 40-years, our user-friendly program has helped organizations understand and recognize individual differences that lead to miscommunication and conflict. True Colors teaches skills for understanding individual personality traits and provides frameworks for applying new communication techniques. We distill complex personality assessment and learning theory into a practical tool that can be applied to virtually all workplace situations.
Work with our customized programs, online assessments, and robust learning materials that can be seamlessly integrated throughout any organization. Becoming a True Colors Facilitator provides you with the tools, resources, and community you need to deliver our transformative workshop to your clients.
The Benefits are Real and Immediate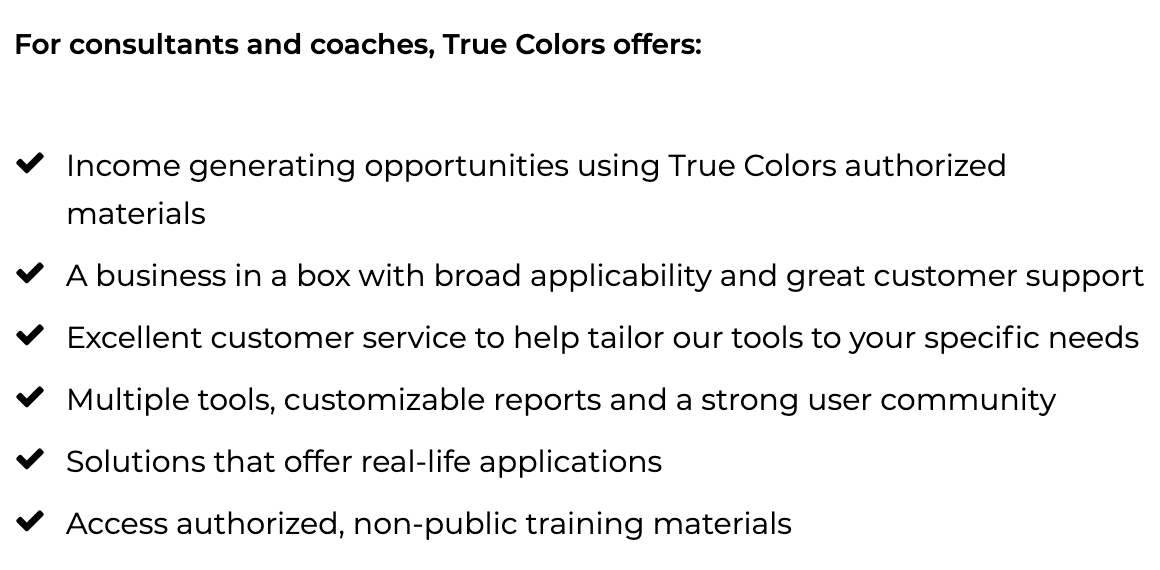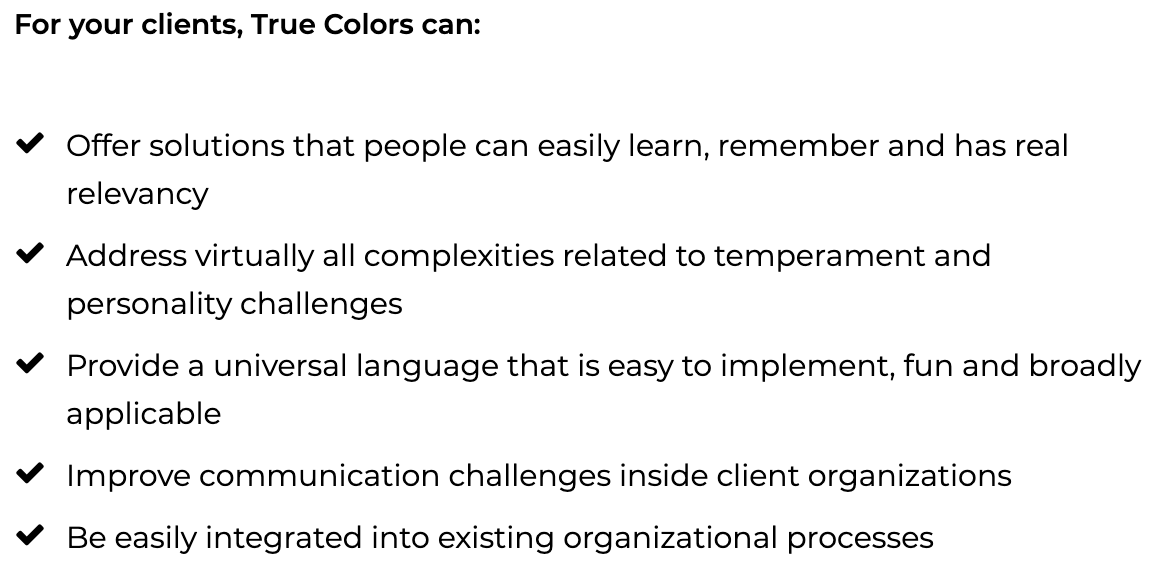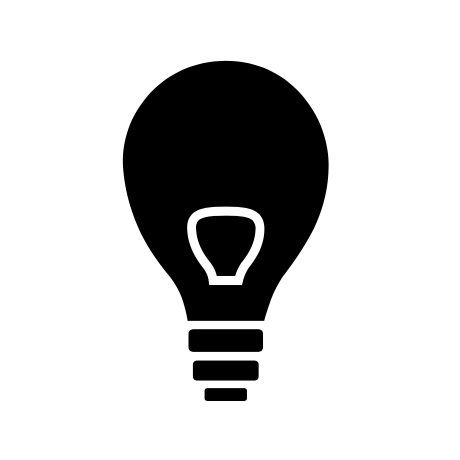 Let us help your business, by creating a customized program to provide solutions for the challenges you face in areas of communication, conflict navigation, and team building.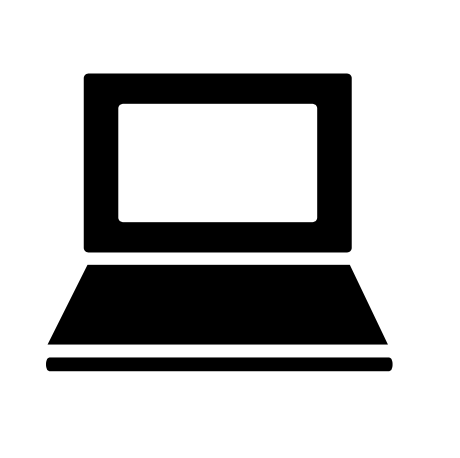 Interactive workshops help people understand how each individuals personality spectrum affects their business and personal relationships.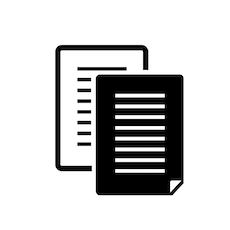 Become personally trained as a Certified True Colors Facilitators to deliver the True Colors methodology to others.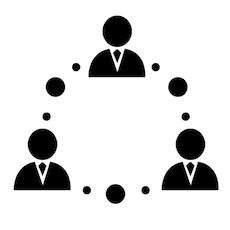 Engaging "Edutainment Shows," help the audience learn about different personality styles in order to strengthen group understanding and dynamics
"My True Colors experience has been incredible since I became a Certified Facilitator. I use the True Colors template and approach every day in my therapeutic and coaching work. It adds a wonderful layer to the framework I use and informs my thinking in a really valuable way. True Colors makes my work richer and has had an amazing effect on the organizations I work with every day."
A transformative personal development process for your leaders and employees
You Can Get Accredited with True Colors
Participants earn Continuing Education Units (CEUs), SHRM and International Coaching Federation (ICF) credits as well as Certification Badges for all completed trainings.