True Workplace Emotional Intelligence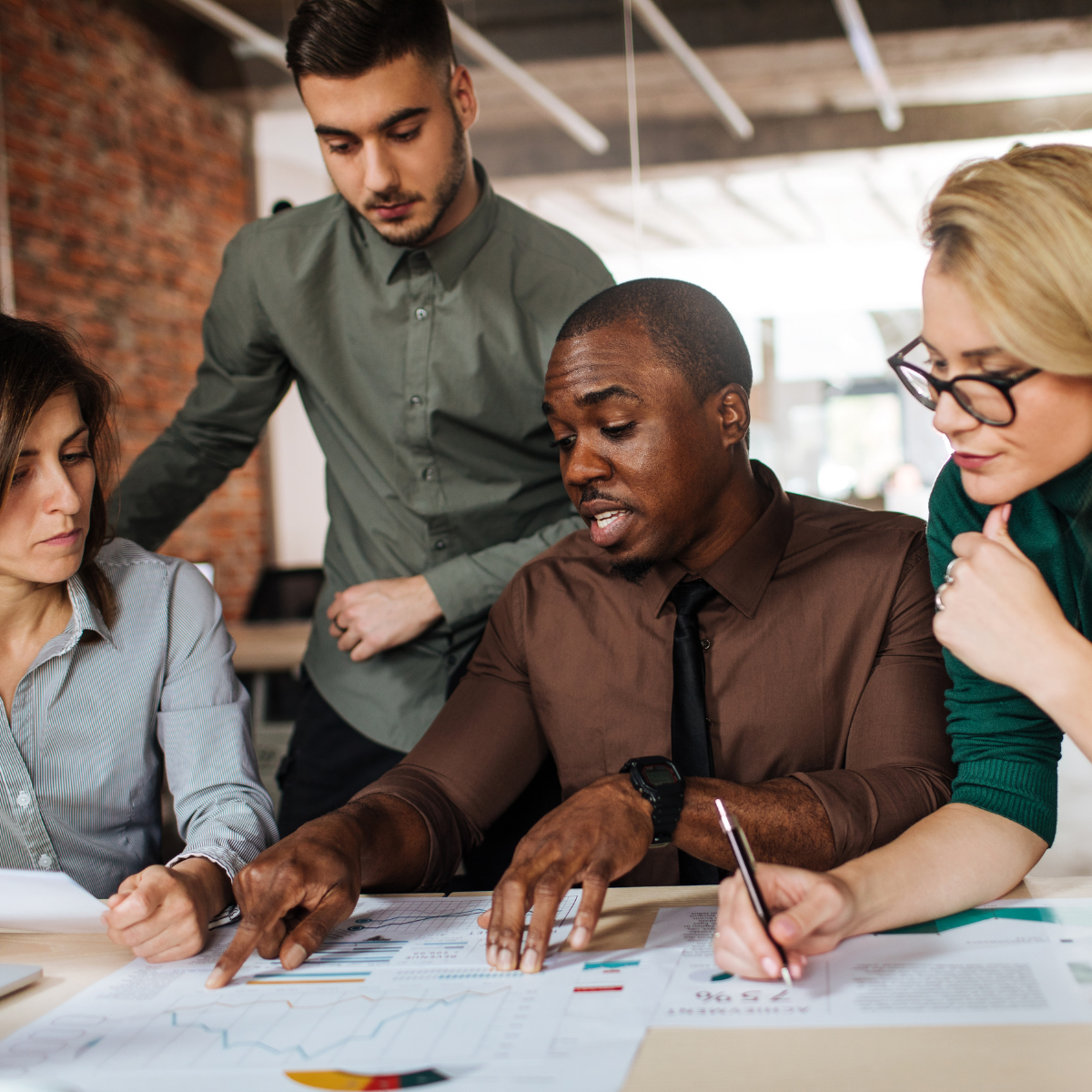 Emotional intelligence (often shortened to EI or EQ for "emotional quotient") is a person's ability to recognize, understand, manage, and reason with their emotions.
Having emotional intelligence (EI) is essential in the workplace. It allows us to accurately understand and respond to nonverbal cues, adjust our actions appropriately, stay motivated, make informed decisions, demonstrate empathy towards coworkers and customers, and develop vital leadership abilities.
We also know that teams whose members have high levels of EI will perform better, have increased job satisfaction, and experience better employee retention rates. Whereas a team with just one person with low EI may suffer from an increase in workplace conflict, decreased performance, and high turnover.
It's easy to see why EI has become highly valued in the workplace. Leaders worldwide want employees on their teams with high levels of EI. True Colors has the custom solution needed to develop EI in your employees.
Over 80% of competencies that differentiate top performers from others are in the domain of EI.
How True Colors Can Help
True Colors programs help leaders, managers, and staff better understand themselves and each other through increased EI. While each solution we offer is unique, all our solutions promote EI growth through shared experiences, increased self-awareness, a common language to discuss differences, and elevated empathy for others.
We collaborate with you to develop customized online and in-person programming for your entire organization. Our methodology is the foundation from which to implement a robust EI program with lasting outcomes and benefits.
True Colors programs are appropriate for organizations of all types and sizes. We customize our offerings and consulting services to meet your needs. Our programming focuses on such areas as:
Recruitment & retention

Engagement & productivity

Communication
Team building

Conflict resolution

Diversity, equity, inclusion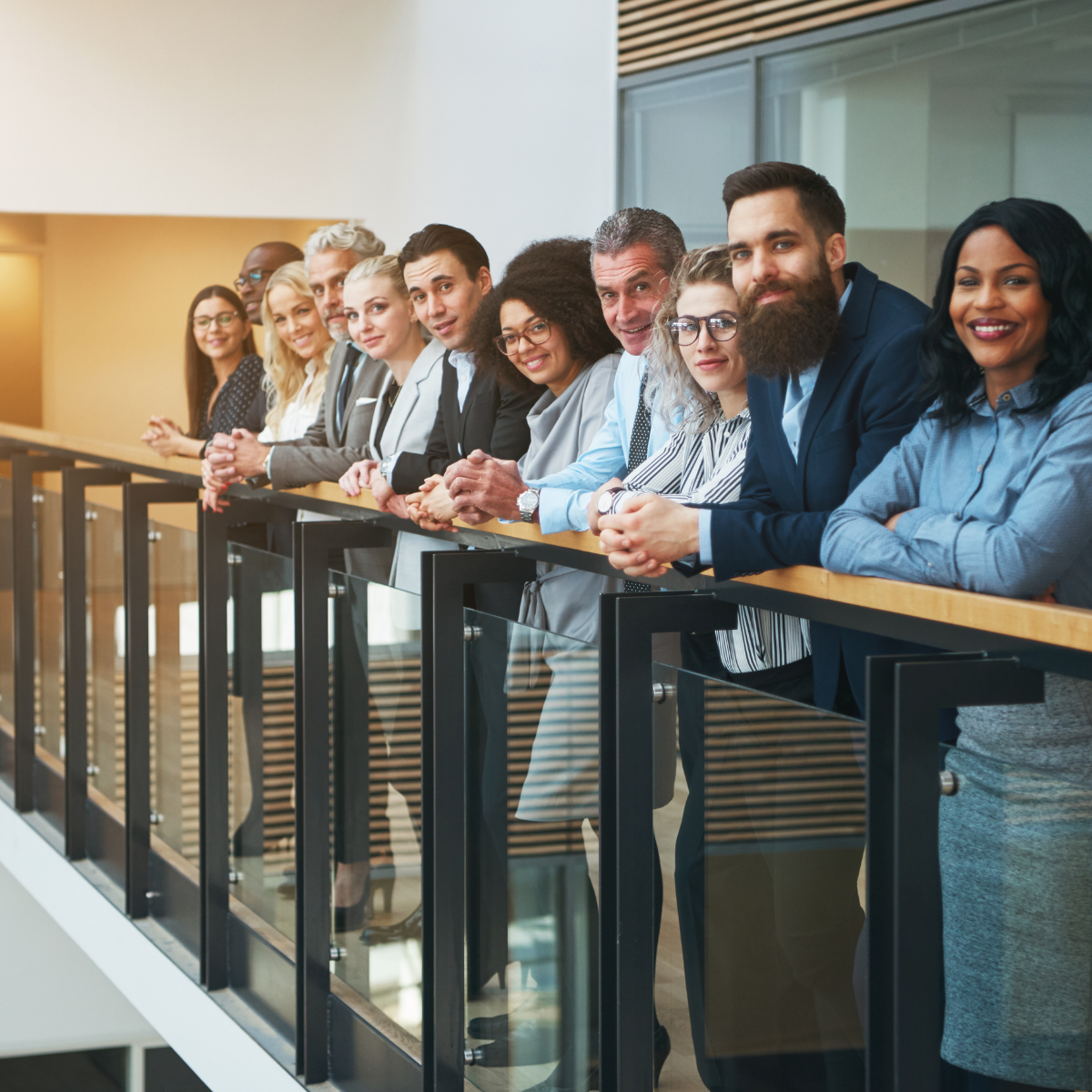 Our Evidence-based Methodology
The True Colors proprietary methodology distills complex temperament theory into practical tools and actionable programs.
We use colors — Orange, Gold, Green, and Blue — to differentiate the four primary personality types and illuminate how these types best interact with each other.
By helping individuals better understand themselves and others, our evidence-based approach reveals the "why" behind behavioral issues within organizations.
As a result, True Colors improves organizational effectiveness by providing programmatic solutions to today's pressing challenges.
Three Ways True Colors Different
True Colors has been a leader in consulting and training for over 40 years. We are the original, user-friendly temperament and personality typing program.

True Colors is intentionally designed to work with your entire organization, not just your leadership. Our programming embodies an organizational culture where everyone feels understood and empowered.

True Colors programs provide tools for immediate results and long-lasting benefits. The knowledge gained improves participants' professional, academic, and personal lives.
True Emotional Intelligence Program Outcomes
Shared Experience

Participants come together in a fun, interactive way
Sets the foundation for genuine relationship building and honest dialogue

Self-Awareness

Increased self-awareness

Helps individuals better understand themselves and their colleague
Common Language

A universal language to understand differences

Creates a psychologically safe environment

Empathy

Elevated empathy

Improves collaboration with others to reduce conflict
Transformed organizational culture

Reduced conflict

Expanded collaboration

Dissolved communication barriers
Ongoing EI Development in the Workplace
Our tailored trainings, supported with expert facilitators, personal assessments, and robust learning materials are available in person or online. A True Colors expert will guide you through a wide variety of customized trainings that explore specific areas in more depth: Personal Awareness and Success, Communication, Consultative Selling, Team Building, Career Development, True Parenting, and more.
When you partner with True Colors, you can expect long-lasting, meaningful results that increase EI levels throughout your organization.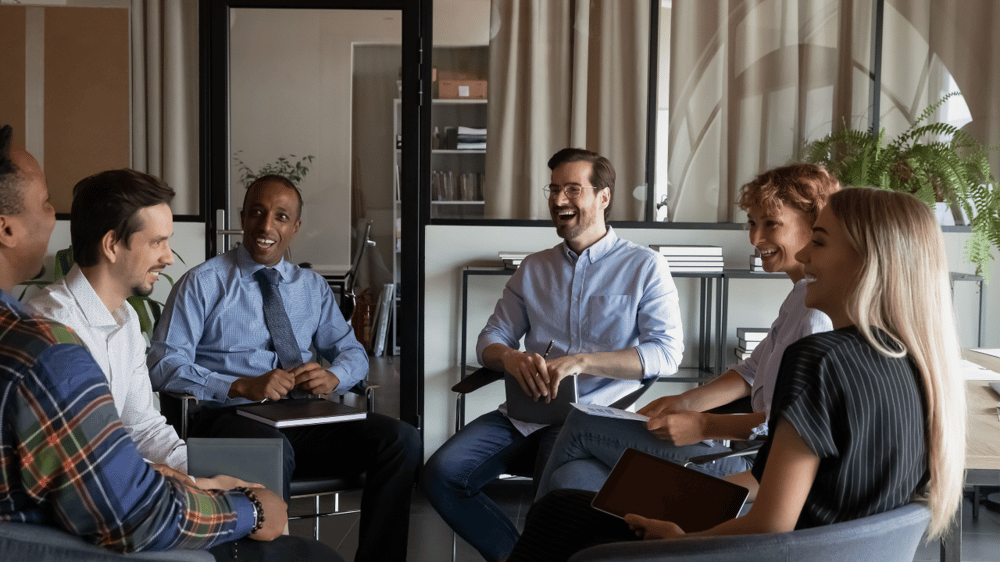 Discover how True Colors can help build a sustainable Emotional Intelligence program for your organization.