Organizations are healthier when everyone feels understood, is fully engaged, and works together. True Colors is a transformative personal development process for healthcare professionals and administrators that can also be shared with every patient.
IS PATIENT SATISFACTION LINKED TO EMPLOYEE HAPPINESS?
Transformative Healthcare Solutions for Every Facility
Absolutely. If employees don't feel connected, heard and appreciated, how can they be expected to show up as their very best selves? Your employees are the heartbeat of your facility. If they are not operating at their best, patients don't receive the quality service they need. It takes a collaborative team effort among healthcare professionals to provide the best patient care.
Applying the True Colors methodology to a healthcare environment allows professionals to view patients as individuals with a unique set of needs and stressors. Your team learns a language of understanding and empathy so your patients will feel more understood and appreciated. That is true patient care.
Patient care demands alone can be stressful and frustrating for healthcare providers. Combine these challenges with staff conflicts, personality clashes, and ineffective communication and it becomes even harder to deliver excellence. True Colors programs improve teamwork, cooperation, employee relationships and effective communication. This leads to increased satisfaction in the workplace and more compassionate, quality patient care.
"The team learned an awful lot about each other, and I have noticed, minor behavioral changes in individuals that positively impact their interactions with the team."
Engaging, interactive, and practical for organizations of all sizes, True Colors workshops lead participants through our temperament methodology. Participants learn how their unique personality affects their professional and personal relationships. These insights can be very powerful, especially as the success of a healthcare organization depends on effective communication and collaboration.
The Personal Success Certification Training is the foundation of the True Colors system. Once completed, you can choose to build upon what you have learned by continuing your True Colors journey through Advanced Applications which explore specific areas in more depth.
"With the ever-changing demands of the healthcare industry, having engaged teams and effective communication is crucial to our success. Attending the True Colors trainings provided a deeper level of awareness our staff needed in order to recognize the unique contributions they, along with their teammates, bring to our organization. When our teams are aligned, we are better equipped to care for our patients.

True Colors was a solid investment in our biggest asset, our people, and it will serve as foundational tool that continues to unify us with our core values: Servant Leadership, Interaction with Our Teams and Providing Superior Services"
Healthcare Providers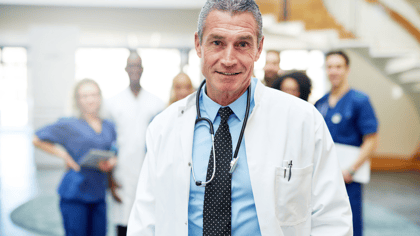 Collaboration

Stress management skills

Empathy for patients

Resiliency to challenges

Conflict resolution skills

Communication skills between co-workers and patients

Respect & trust building between co-workers and patients
Healthcare Administrators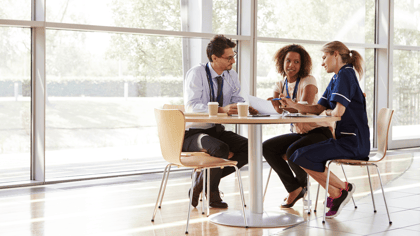 Build a spirit of trust and understanding

Motivate and inspire people

Enhance collaborative relationships

Resolve conflict

Build a strong, cohesive team

Cultivate skills to move your agenda forward

Effective teamwork brings new ideas, helps solve problems, and increases collaboration. This engaging training explores the nuances of effective team building and helps departments build more effective teams.



Unmanaged conflict in the workplace can stop productivity in its tracks. This training explores the many facets of conflict and empowers employees with strategies to navigate conflict. These insights allow organizations to achieve a culture that values differences and embraces acceptance, resulting in reduced conflict.



Understanding the distinctive ways each personality type approaches communication is key to understanding one another. This dynamic training helps everyone improve all facets of communication. Participants will learn how to improve verbal/non-verbal communication, written communication, listening skills and how to reduce barriers to clear communication.

True Consultative Selling goes beyond relationship building. In a complex sales relationship, it is necessary to inspire, guide, and influence your customers. To do this effectively we must use different skill sets and competencies to understand how each customer will behave or respond to different situations throughout the selling process. A deep understanding of their needs, wants, goals and objectives will help you strategically influence the sales conversation.



Just as everyone has a unique personality, each person also has a preferred learning style. Using a proven methodology, we help participants understand different learning styles so they can develop effective teaching methods to address the learning needs of each individual. The Teaching and Learning Styles training provides key information and strategies for anyone involved in educational programs.
Bring True Colors to Your Healthcare Organization